Come join our Nature Connection Experience on January 20th 2019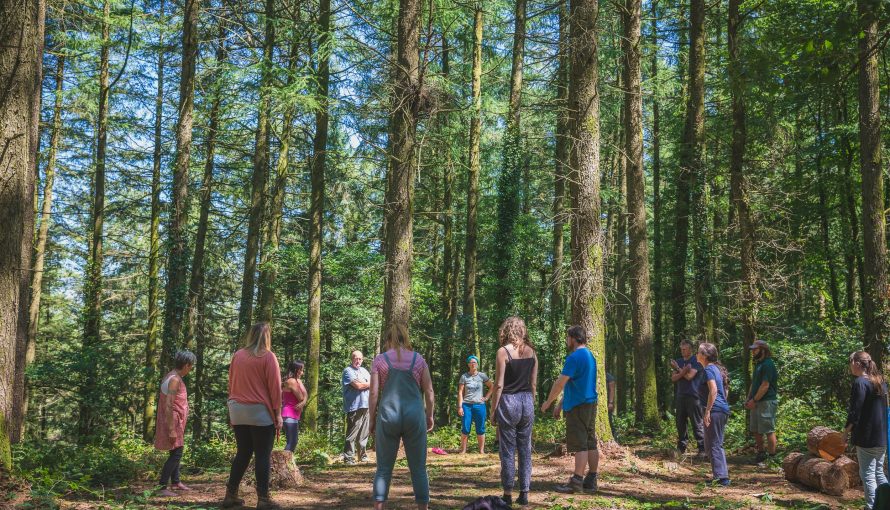 Reconnect in Nature is running a free 2-hour Nature Connection Experience in Minwear Woods near Narberth and you are invited to experience the physical, mental and emotional benefits of connecting with nature.
Deepen your connection with nature
Experience the therapeutic power of the woods
Engage in nature awareness
Slow down, notice and connect with yourself
Date: Sunday 20th January 2019
Time: 1.00 – 3.00pm
The exact meeting point will be shared once you have signed up.
Sign up here – https://www.eventbrite.co.uk/e/nature-connection-experience-tickets-52411438022
Tickets are free / "Pay as you feel"
The main aim of the session is to introduce you to Nature Connection and the benefits that being in the woods can bring to our physical and emotional wellbeing. We will spend time opening up our senses to deepen our appreciation of nature. The group will be guided through some simple mindfulness activities and there will be opportunities to share aspects of your experience with other group members. The session will end with a sharing of tea.
This nature connection experience involves gentle exercise and requires a basic level of fitness. We
will be walking slowly on rough paths, up a slight hill and over some uneven ground, for a distance of
1-2 miles. Please arrive wearing suitable footwear and appropriate clothing for the time of year.
Your facilitators will be Suzi Tarrant and Lymarie Rodriguez-Morales, two of Reconnect's Volunteer Leaders.  Suzi works in the NHS, is passionate about trees and woodlands and loves trail running around the many paths and woodland areas near her home town of Narberth. Lymarie works in further education, is based in Carmarthen and tries to spend most days wandering around the beautiful landscapes of Wales.
Sign up via Eventbrite here…https://www.eventbrite.co.uk/e/nature-connection-experience-tickets-52411438022