Apply to become a Nature Connection Leader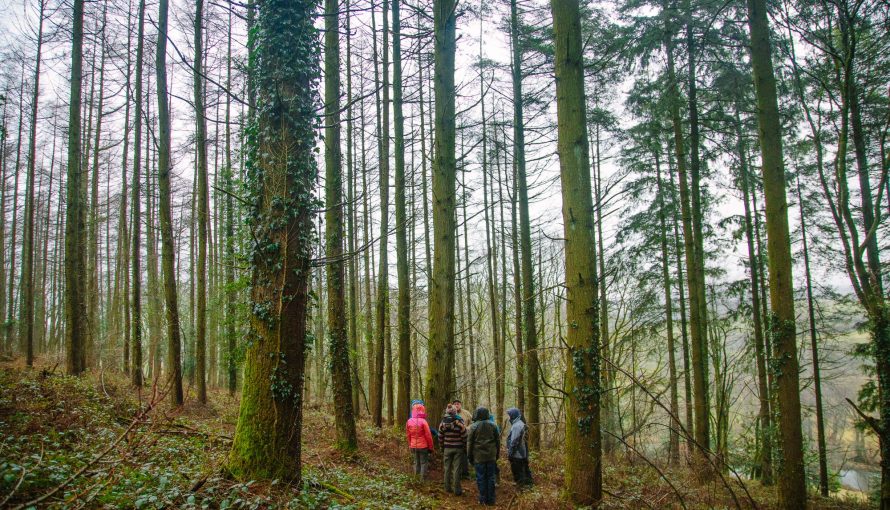 Reconnect is looking to train a team of volunteer Nature Connection Leaders to co-deliver our successful nature connection and wellbeing course. This level 3 train the trainer course includes:
Gaining an understanding of Reconnect's approach to nature connection, mental health and wellbeing.
Understanding peer support relationships for wellbeing and personal development.
Gaining skills and knowledge in using nature based acitivites for wellbeing, including nature awareness, camp craft, and nature art and nature writing.
Learning how to facilitate nature based wellbeing groups with a focus on mentoring skills, leadership skills and facilitating groups.
Learning to manage nature based wellbeing groups with the relevant policies, procedures, safety and evaluations.
6 days training outdoors in a woodland.
Level 3 course  –  written and practical assessments.
Training is free and will include 2 days of voluntary delivery as a Nature Connection Leader. By the end of the course you will be confident in leading Reconnect's nature connection sessions in woodland settings.
This training is provided free through funding that aims to build and share the work of Reconnect and so we are looking for people that can offer mutual benefit for any future engagement or support.
The course dates are as follows:
26th July, 2nd, 9th, 23rd August, 1st and 2nd September 2018 which includes an overnight camp.
All training will take place in a woodland 10 minutes north from Narberth, Pembrokeshire.
If you're interested please fill in this application form by 12th July –  https://goo.gl/forms/8od8O1q9JCHkMQV52
Person specification:
Natural empathy to help others
Some experience of supporting others
Good listening skills
Confidence to become a group leader
Ability to nurture a positive team ethos
A good connection to nature or desire to nurture this connection
Capacity to learn new skills and to gain accreditation as Nature Connection leader
Reliability and commitment to complete the training and to co-deliver Nature Connection sessions.
The selection process may involve an informal telephone interview.
This a valuable training package and we are thankful for the LEADER plus project administered by PLANED to have funded the training packages for 2018 and Public Health Wales for their match funding.
thank you,
The Reconnect in Nature team.
Supported by the Leader Programme in Pembrokeshire
mental health nature pembrokeshire wales wellbeing woodlands